Our Ambassadors come from a variety of walks of life connecting their communities with the Pur Pak way of life, some with health issues and disabilities, others seeking optimum health and performance.  They all inspire us and remind us that despite our every day challenges, we also can achieve a well balanced, healthier and more fulfilling lifestyle.
NAME: Liz Hamm
FROM: Conroe, TX / Spring, TX
EMPLOYMENT/PROFESSION: Marketing/Brand development and Event promotion/management. Liz also runs one of the countries largest triathlon clubs, the LA Tri Club. Liz juggles work with the rolls of wife and mother to a beautiful little girl.
CAREER HIGHLIGHTS/ACCOMPLISHMENTS/MOST PROUD OF:
As far as my athletic accomplishments go: Completing 4 marathons while never considering myself a runner. Completing HONU 70.3 triathlon in the blistering heat and wild winds.
FAVORITE FITNESS ACTIVITY & MEAL:
I love getting worked up and going hard in an amazing indoor cycling/spin class! When the music is good, and you're ON, it's amazing. I love downhill mountain biking! I love swimming in calm, clear ocean waters where you can see the fishes and just enjoy, taking it all in.
As far as meals go: I workout, so I can eat! I love Mexican food, sushi!
WHY YOU ARE A PUR PAK AMBASSADOR:
I love the idea of DRINKING what my body needs. It sounds SMARTER to me, like my body can access it more easily, and I want to stay as healthy and strong as I can, so I can meet my grandchildren one day, and take them on a run.
NAME: Rudy Mettia
FROM: North Carolina
EMPLOYMENT/PROFESSION: Yoga Teacher
MOST PROUD OF: Creator of Power Yoga 360, Teacher Training at TruYoga, Senior teacher at Santa Monica Power Yoga, LuLuLemon and Manduka ambassador. Proudest accomplishment: my daughter Scarlett Rose.
FAVORITE FITNESS ACTIVITY & MEAL:
Yoga and running. My favorite Meal is an egg white omelet and when I am decadent, pizza.
WHY YOU ARE A PUR PAK AMBASSADOR: I care about my body and want optimum health. In order to do so I need optimum nutrition. If I am not healthy, my students are not healthy. I look into the faces of hundreds of students each day and they rely on me to help them breathe deeply, to focus, to exude power, confidence and strength. Pur Pak helps get me through each day by providing optimum levels of vitamins and minerals, support for my bones and joints, and antioxidants to stay healthy and recover. Power Yoga requires an enormous amount of power, strength, flexibility, calm and focus. I can't second guess my supplementation. Pur Pak provides me with the confidence that I am putting the very best into my body so that I can perform to the best of my ability. I am part of a community that supports and shares the belief that with knowledge comes power. Learn what Pur Pak can do for you. Join the revolution. Live, Well. Pak Lite.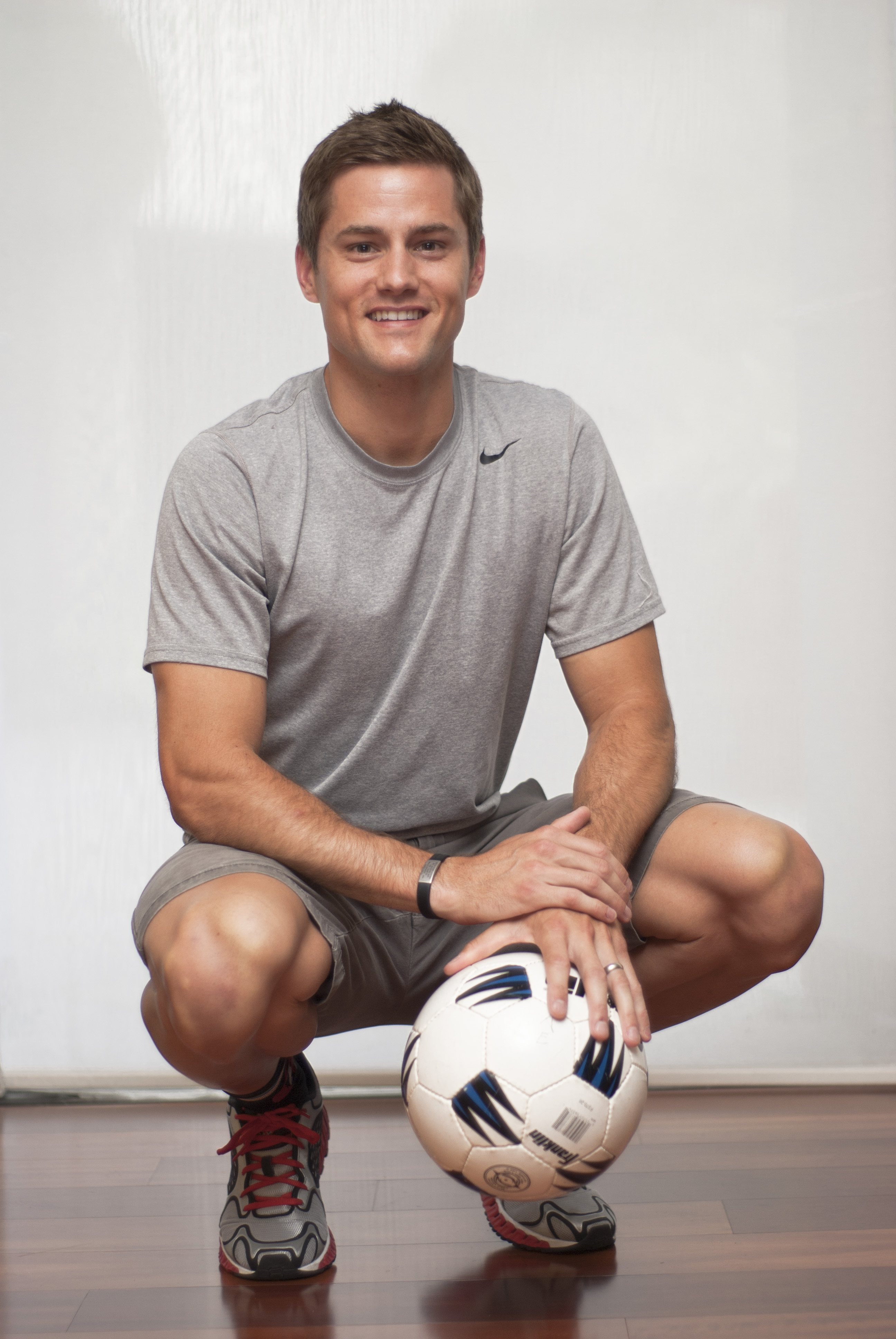 NAME: Eric Tozer
FROM: Sacramento, CA
EMPLOYMENT/PROFESSION: MedAssets, Client Management. Team Type 1 – Triathlon Team & Running Team
MOST PROUD OF: Completing the 3,000 mile Team Type 1 Run Across America in 15 days, was an unforgettable accomplishment. In 9 months of training, I improved my marathon time by 90 minutes. Also, being the two-time captain of UCSC Men's Soccer team and being named to the 2004 NCAA Final Four All-Tournament Team was another great achievement.
FAVORITE FITNESS ACTIVITY & MEAL: In the gym, my favorite fitness activities consist of any variety of plyometric exercises. Outside the gym, it would have to be a bike/run brick session. As for my favorite meal, I love a granola-topped Acai bowl for breakfast and for dinner I can never get enough good sushi.
WHY YOU ARE A PUR PAK AMBASSADOR: I have type-1 diabetes and I use triathlon as a platform to inspire others affected with diabetes to show that with proper management, anything is possible. What drives me is the hope that what I am able to accomplish through training and racing triathlon is able to inspire others around me. The body and mind are capable of much more than most people imagine and I strive to challenge and push myself to the limit to discover my best. It is important to put the best fuel in my body in order to get the best performance result and PurPak is just that; the highest quality of essential nutrients the body needs in order to perform its best.
NAME: Carly Johann
FROM: Delaware
EMPLOYMENT/PROFESSION: Hoping to tri for a living in the future, currently part-time sales at Triathlon LAB, part-time run coach and part-time sports model
CAREER HIGHLIGHTS/ACCOMPLISHMENTS/MOST PROUD OF:  Been focusing on getting better each year and it's been successful so far! I'm proud of the consistent improvement and looking to keep it going.
FAVORITE FITNESS ACTIVITY & MEAL: I love all of the swim, bike and run, of course, but nothing beats a long bike ride through the mountains. My favorite meal is any meal accompanied by a perfectly paired microbrew. Food and beer pairing is something of an obsessive hobby of mine.
WHY YOU ARE A PUR PAK AMBASSADOR: High level endurance training requires a finely-tuned, balanced diet and Pur Pak helps ensure that my body is getting the vitamins, nutrients and antioxidants that it needs to perform and recover well, and to do it all again the next day!

NAME:  Matt Klein
FROM: Scotch Plains, New Jersey
EMPLOYMENT/PROFESSION:  Vice President, Gov't Relations and Media Relations for a Fortune 500 Financial Services Company
CAREER HIGHLIGHTS/ACCOMPLISHMENTS/MOST PROUD OF:  Proud Father of 2 daughters; Co-founder of Run To Recover – a 501c3 established to improve the quality of life through the promotion of healthy lifestyles and daily fitness; Member of the 50-State Marathon Club; 28 Marathons completed/ 11 States/ 3 continents; Two ultra-marathons;  Two-time Ironman Finisher; I'm currently training for my first 100 mile run.
FAVORITE FITNESS ACTIVITY & MEAL: Anything long, bike or run. Even a long swim when things are rocking and rolling. Favorite food is Lobster- as much of it as I can put away. Favorite pre-race meal is crunchy pasta and fried sourdough bread. Lots of salt and pepper. Morning of the race I love a salted bagel with butter.
WHY YOU ARE A PUR PAK AMBASSADOR:  I went from sedentary to extremely active and I love it.
Many people I come in contact with have not experienced success.  What I try to stress is make a change. Because the bottom line is if nothing changes, nothing changes. These days I try to be that agent of change. I try to live in the solution, not the problem. I've seen first hand the way I've been able to positively influence people who are looking for a change, people who want more from themselves and are looking to better their lives.  Leading by example, Pur Pak helps me be that agent of change. The more I swim, bike and most of all, run, the more I need to take care of the engine that drives it all. As I work hard to enhance my health and my performance, Pur Pak is the supplement of choice.
My whole philosophy in life is to be the very best that I can be. Sounds cliche, but I live my life clean and work hard for what I have. With Pur Pak on my side and in my system, I'll be able to perform at the best of my ability. Not only am I on board for the revolution, I'm ready to lead the charge and wave the flag. Let's rally the troops. Live Well, Pak Lite.
NAME:  Lenny Mayzel
FROM: Born and raised in Tashkent, Uzbekistan; lived in NJ and CT for 15 years; currently living in Santa Monica.
EMPLOYMENT/PROFESSION:  Attorney, currently working in Disney Interactive Legal Affairs.  Triathlon enthusiast, Disney Tri Team leader.
CAREER HIGHLIGHTS/ACCOMPLISHMENTS/MOST PROUD OF:  Finishing 29 triathlons and 8 running races in my first 3 years of racing, including 6 Half-Ironmans and 2 Ironmans, has definitely been fun!  Doing the Hawaii 70.3 as my first Half-IM in 2010 and competing on the famous course in Kona was pretty amazing.  Running the finish chutes in each of my Ironmans were definitely some of the happiest moments of my life and moments that I will be proud of forever.
FAVORITE FITNESS ACTIVITY & MEAL:  Nothing beats riding my bike on PCH on a clear and sunny Saturday morning!  Besides tri training, my other favorite is doing Bikram yoga, feels really great to stretch my whole body and clear my head.  I don't think I've had a meal I didn't like :).  Train to eat is definitely my motto!  My all-time favorite meals are my Mom's ground chicken cutlets and my Dad's lamb shish kebabs!  And yes, definitely love me some east coast pizza!!
WHY YOU ARE A PUR PAK AMBASSADOR:  Starting my triathlon "career" back in 2009 when I was not able to run even 1 mile to now being a full-on triathlete has been one of the happiest and most enjoyable transformations of my life.  For me, it is truly an honor and a privilege to be an Ambassador for Pur Pak and a healthy, active lifestyle.  I really believe in the brand and the people behind it.  I like the simplicity and the ease of doing something every day that will help me feel better and that is good for me.  With tons of products on the market, sometimes it gets too be too much trying to figure what works, PurPak simplifies it into one neat little package.  It's easy and convenient to use in everyday life as well as when travelling for races.  Live well.

NAME:  Nadia Ruiz
FROM: Playa Del Rey, CA
EMPLOYMENT/PROFESSION:   HS Biology Teacher for LAUSD, Marketing/Brand Development & Event Promotion for New Year's Race, Running Coach
CAREER HIGHLIGHTS/ACCOMPLISHMENTS/MOST PROUD OF:  Being an active athlete for 14 years of my life, I have completed over 90 marathons, 40 half marathons, 7 half Ironmans, & 3 Ironman events by the age of 28. Personal records include a 3:17:29 marathon, 1:26:45 half marathon, & 12:34:08 Ironman. Named "Best Frequent Marathoner" for 2011 & 2012 as 6th & 3rd Top Female in the nation respectively.
FAVORITE FITNESS ACTIVITY & MEAL: I absolutely LOVE mountain & trail running but, in reality, anything that can get my heart going I enjoy with a huge smile which includes swimming, outdoor cycling, weight lifting, mountaineering, snowboarding, boxing, & simply dancing to my own music anytime. For me, fitness is part of my lifestyle that brings joy, balance, & sometimes escape for my life. I LOVE sushi, seafood, & Peruvian food but when it comes to my pre-race meal I go for Greek yogurt with nuts, granola, & honey or a bagel with PB, banana, nuts, & honey.
WHY YOU ARE A PUR PAK AMBASSADOR:  For about 10 years of my active life, I aimed to eat somewhat healthy but didn't truly respect everything that my body required especially since I wanted to demand more from it. It has only been in the last 3-4 years where I have taken serious dedication to transform my eating lifestyle to coincide with my extreme active lifestyle. It was then where I began to make dramatic physical improvements and personal achievements by not only being committed to my training but being very committed to fuel and hydrate with the best foods and hydration. Pür Pak combines a great combination of vitamins, minerals, amino acids, CoEnzyme Q10, & even Glucosamine/chondroitin all essential for the active athlete in a simple pack of only 30 Calories. Most importantly, I found something that fits my fitness lifestyle and tastes absolutely great! For me, fitness isn't an excuse to indulge in the junk; fitness is more of a reason to fuel and hydrate right if we want to aim for peak performance. Pür Pak helps me do just that.

NAME:  Katie Kyme
FROM: Originally from Sydney, Australia, lived in Europe and Canada before settling in sunny California about six years ago.
EMPLOYMENT/PROFESSION: Marketing, advertising, and brand management associate.  Proudly promoting the homeland via the American Australian Association; Disney Tri Team coach and mentor.
CAREER HIGHLIGHTS/ACCOMPLISHMENTS/MOST PROUD OF: Last year I became an Ironman which has been my dream since I was a teenager.  At 19 the dream was put on hold when it was discovered that I had multiple brain tumors.  Six surgeries and almost a decade of no physical activity later, I was finally back in the saddle in 2009.  Finishing my first Ironman, representing Australia at the 70.3 World Championships, as well as regular training + racing have all been that much sweeter after having been told 15 years ago that doing triathlons was no longer an option.  Triathlons and being active and healthy bring me joy each and every day and serves as a daily reminder to live every minute to its fullest.
FAVORITE FITNESS ACTIVITY & MEAL:  My long run is probably my favorite workout. I also love very long rides in the mountains.  Both preferably with blue skies and sunshine.  
I'm a self-proclaimed foodie and have crowned Pizzeria Mozza and Eataly as the best pizzas I've found.  My Gran's meatballs were another top choice but she's told me that the kitchen has officially closed on her watch.
WHY YOU ARE A PUR PAK AMBASSADOR: I believe in an active and healthy lifestyle, I believe in overcoming obstacles and setting out to achieve your goals.  I know all too well that this can't be done without optimum health.  I appreciate that PürPak helps you to be your best every day and that their daily supplement helps you do that in just one glass a day.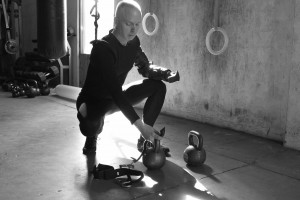 NAME:  Andrew Carter
FROM: Born in Scotland to American parents living abroad, but raised in Pittsburgh, PA. Lived in Washington, DC and London, England before moving to Los Angeles in 2002.
EMPLOYMENT / PROFESSION: Music affairs attorney for a major motion picture studio, inventor and developer of fitness equipment for people with injured or missing hands, hand model for a major prosthetics company.
CAREER HIGHLIGHTS / ACCOMPLISHMENTS / MOST PROUD OF: I've had a long and eventful career in the music industry, starting with 6 years in London as an artist manager, publicist and journalist and continuing as an attorney in Los Angeles. I now get paid to be a full-time music geek and film geek, but I was those things well before anyone ever paid me for it and I am very fortunate and grateful to be able to say that. I'm also proud of developing and patenting an exercise device that removes many prior limitations for me and for many other people, not least wounded veterans.
FAVORITE FITNESS ACTIVITY AND MEAL: Due to some recent leaps forward in prosthetic technology I'm now relearning to play my favorite sport, ice hockey, which I had lost the ability to do after losing my left hand and a small part of my left foot in an accident when I was 14. Pull-ups, just because I can do them again. Burpees, because I like to see how quickly I can do 100 of them. And a high-intensity cardio workout fuelled by an iPod filled with slammin' hard rock and heavy metal never gets old and never will.
Although I eat a significant amount of vegetarian and vegan food for dietary reasons, filet mignon with a couple sides of grilled vegetables is still my favorite meal, followed closely by sushi.
WHY YOU ARE A PUR PAK AMBASSADOR: While I do take kindly the counsel of the years, on the inside I am firmly committed to fighting against the physical aging process with tooth, fang and claw. If 40 is the new 25, imagine what 60, 80 or 100 can be if one maintains the right exercise and the right diet? Over the past few years I have come to realize that what I was putting into my body was just as important as what I was doing in the gym, and I have also come to realize that supplements are an integral piece of the puzzle. If you consider a standard one-a-day multivitamin to be the equivalent of unleaded gasoline, then you can consider Pür Pak to be rocket fuel in comparison.